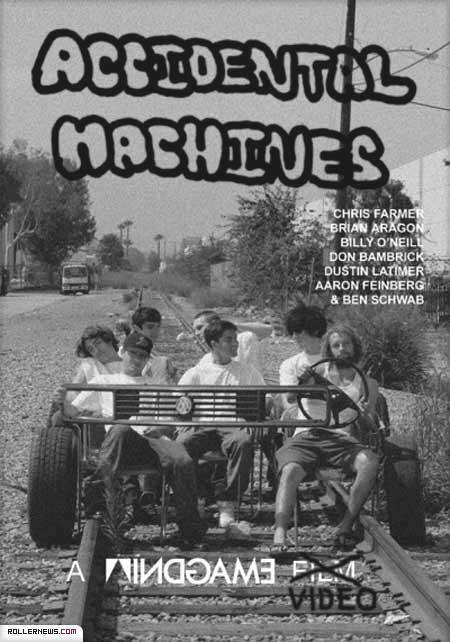 Accidental Machines was Mindgame's farewell gift to the rollerblading industry.

The 56 min. video dealt with themes ranging from the state of the industry, to the dual lives of pro-skaters, to the absurdity of popular trends.

Herein lies the video's intro, featuring the skating talents of Dustin Latimer, Aaron Feinberg, Chris Farmer, Brian Aragon, Billy O'Neill, Don Bambrick, and Ben Schwab, the motion graphic expertise of Matt Andrews, and the song "The Spell" by The Black Heart Procession, courtesy of Touch and Go Records. Written and Directed by Shane Coburn. Produced by Trendkiller, Inc. (R.I.P.)
Videos Offline.

Support Rollernews:
make your purchases on
Amazon via this link
. Thanks!
Tags: accidental machines, ben schwab, mindgame, shane coburn