A-Town Stomp 6 | Atlanta, August 29th, 2015.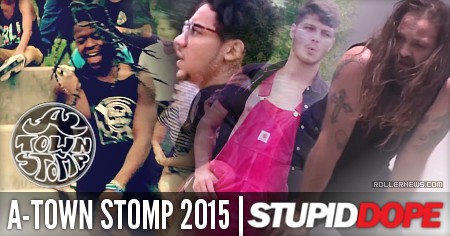 Atlanta is home to the rollerblading bonanza called the A-Town Stomp. For the sixth year in a row, Carson and Brian Starnes have collaborated with bladers from all over the country to witness absurdly technical and awe-inspiring tricks from the best of the best. Visit Stupiddope.com.
Previously: A-Town Stomp 2015 by Brandon Andersen.
Results
Adam Bazydlo
Chris Smith
Joey Chase
Best Trick: Joey Chase
Xsjado Tech Trick: Philip Moore
Mushroom Blader: Dustin Spengler

Support Rollernews:
make your purchases on
Amazon via this link
. Thanks!
Tags: a-town stomp, atlanta