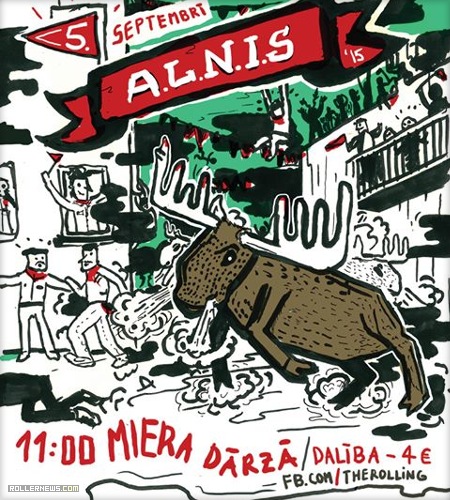 No doubt that it was one of the best year for A.L.N.I.S. Such a high level of blading from young guns and big G's who putted out everything in all three spots. Filmed by Martins Jansons, Arvis Belovs & Rudolfs Babris. Edited by Nils Jansons.
Youtube Mirror of the edit. Music: The Heavy Eyes – Pinwheels.
Results
Rider of the day aka A.L.N.I.S 2015 champion: Mats-Kaarel Russ
Best trick: Konstantins Makarovs (Royal transfer to ao top porn, 2nd spot)
Best amateur: Timur Kuritsyn
Best junior: Ervins Knets
STEEZ award: Nikolai Belov
Best of Hedonskate 1st spot: Ernests Jercums & Evert Lubja
Best of Ground Control 2nd spot: Sandis Butevics & Raimonds Prusis
CrossFit Jugla award: Nils Ikaunieks
Photos Set of the A.L.N.I.S 2015 on Facebook.

Support Rollernews:
make your purchases on
Amazon via this link
. Thanks!
Tags: alnis, latvia, therolling