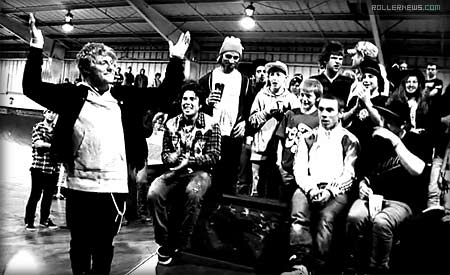 Oct. 30, 2010 ; Plano, TX ; Eisenberg's Skatepark. Edit by Pat Leal. 1st place & Best trick: CJ Wellsmore.
Full results of the Hoedown 2010
1. CJ Wellsmore
2. Julien Cudot
3. Romaine Godenaire
4. Fritz Peitzner
5. Mason Richard
6. Roman Abrate
T7. Diego Guilloud
T7. Dominik Wagner
9. Micah Simmang
10. Ian Freunscht
T11. Brady Johnston
T11. Johnny Jensen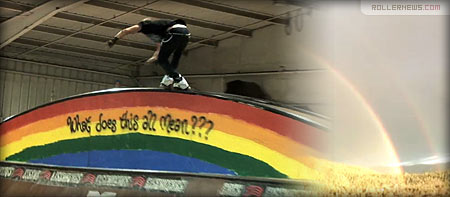 Double Rainbow? What does this all mean?
Double Rainbow is the common name of a viral video uploaded by YouTube user Hungrybear9562 where he declares his awe and wonder for a rare "double rainbow." He eventually starts to cry because he is so struck by its radiance and vividness. More.

Support Rollernews:
make your purchases on
Amazon via this link
. Thanks!
Tags: hoedown, hoedown 2010