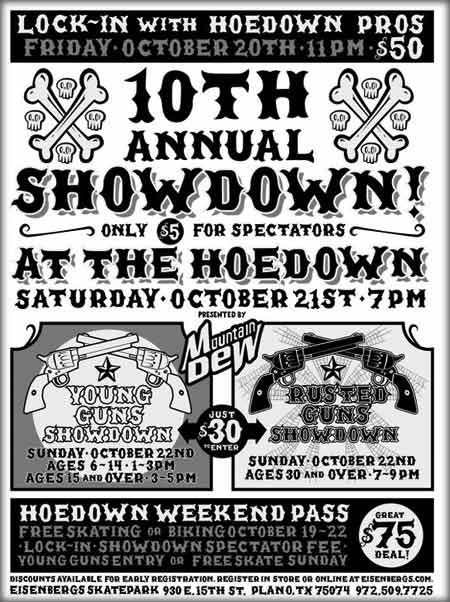 The 10th Annual Hoedown took place on the 20-22th October 2006 at the Eisenbergs Skatepark.
Results :
1. Brian Aragon
2. Ryan Arnold
3. Erik Bailey
4. Soichiro Kanashima
5. Chaz Sands
Valo posted a video edit of the competition featuring skating from Erik Bailey and Soichiro Kanashima. (Direct Link to the video : Quicktime mov, 4 mb).
Check a photo gallery of the event here.

Support Rollernews:
make your purchases on
Amazon via this link
. Thanks!
Tags: hoedown, hoedown 2006